News Release
For Immediate Release
Contact: Renee Ferrell, rferrell@glnd.k12.va.us


Two Goochland High School Students Earn Full College Scholarships


June 2, 2022 – For Litia Turner and Alex Rosenbaum, the financial pressures of paying for a college degree will be alleviated by scholarships earned through hard work and a keen focus on their futures. "We are extremely proud of both Litia and Alex," GHS Director of School Counseling Renee Ferrell said. "I know that they are going to go out into the world ready to make a name for themselves and make a difference!"


Litia will attend the University of Richmond on a full, four-year scholarship in the fall. Litia maintained an over 4.0-grade point average in high school. She was a member of Interact Club, Junior Achievement, National Honor Society, National English Honor Society, and Bulldog Advisory Committee for Equity in Education.


Litia also participated in Partnership for the Future, a nonprofit organization that partners with Richmond- metro schools to help low-income or first-generation students get to college. Through Partnership for the Future, Litia attended personal and professional development workshops, participated in community service projects, interned with the Alzheimer's Association, and was mentored by local business leaders. "It's an amazing program, and I give kudos to them. I don't think I would be here without Partnership for the Future."
Alex will attend Virginia Tech on a full ROTC scholarship covering all costs except room and board. After summer internships and Officer Candidate School, Alex will be a commissioned officer in the Marines.


Alex participated in the Goochland High School Marine Corps JROTC program his freshman and sophomore years and was an Advance College and Blue Ridge Academy student at GHS. Alex also played football, ran track, was on the robotics team, played band in middle school, and started wrestling in his junior year. After placing fourth in the state this year, Alex plans to continue wrestling at Virginia Tech.


At the University of Richmond, Litia is interested in studying business administration and marketing. Her interest in business was piqued by her experiences at Wal-Mart. "I just got interested in understanding business and marketing segmentation. My boss let me look at a couple of numbers that the store did last year, and I'm interested in data and learning how the business world works," she said.


Alex plans to be a physics major at Tech and, looking to the future, is considering medical school after his military career. Both military service and medicine are part of Alex's family – his brother is in the Air Force, and his sister is currently in medical school and will be commissioned in the Air Force after her graduation.


Alex encourages younger students to apply for scholarships. "I would tell others to apply for everything, even if you don't think you'll get it, because there is money out there to help you pay for college." Litia agrees. "I would say only that if you feel as if you're capable of going to college, you have to apply yourself. Get connected with your teachers and look into career options, do what you like, not what other people like, and apply to the colleges you feel like you best fit in, not other colleges that everybody else is applying to. There are options out there, and there are people who want to see you succeed."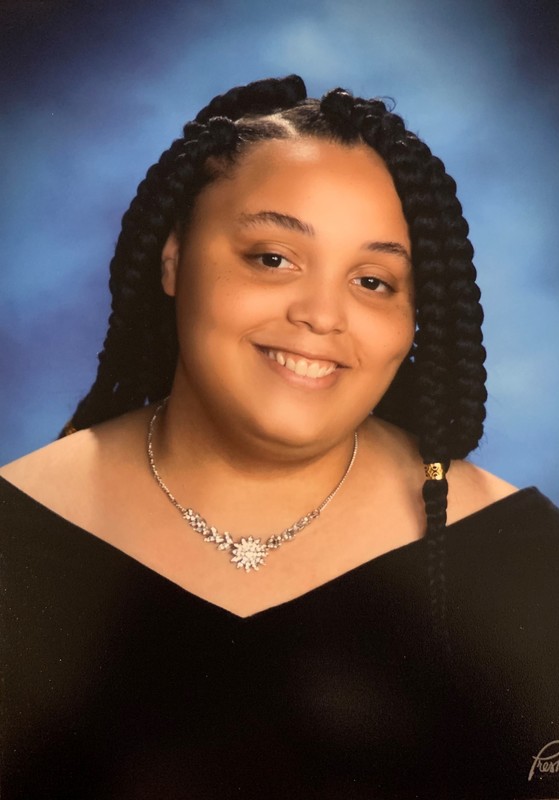 PDF Version: https://5il.co/1blge