May 1st through 7th is Children's Mental Health Awareness Week. In honor of Children's Mental Health Awareness Week, GCPS is highlighting some of the mental health supports and resources that are available to our students. Today, we are highlighting Goochland Middle School's Wellness Month activities.
At Goochland Middle School, the school counseling department facilitated Wellness Month during the month of March. The month included a variety of student events aimed at prioritizing students' physical and emotional wellness. These events and activities included spirit days, visits from therapy dogs, and a student assembly with a speaker from the Cameron K. Gallagher Foundation. The school counseling department also facilitated a parent workshop and coordinated weekly lessons during Eagle Block on wellness-related topics.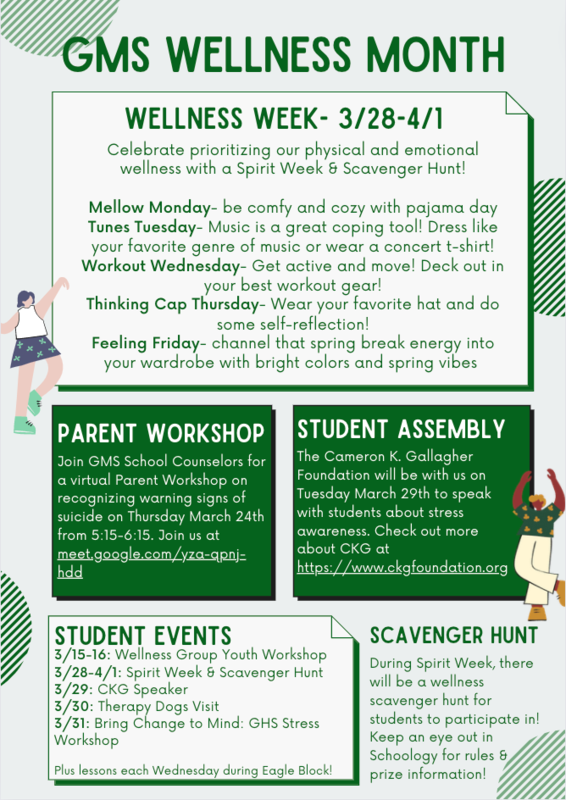 "We focused on holistic wellness--physical health, mental health, social health, emotional health, and intellectual health--and were able to partner with community organizations to engage students in meaningful ways all month long!"
-Linsey Schumacher, GMS School Counselor