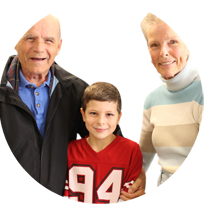 Goochland is an awesome place to work, live, and learn! Our employees share a common vision to do all that is possible to ensure the success of students. By investing in our schools through both volunteerism and financial donations, you're helping to make Goochland a more prosperous place to learn. Recent research on economic development is clear that better schools will lead to a better quality of life and improved economic and financial variables for the citizens of Goochland. Public schools indisputably influence residential property values, and emerging evidence suggests that the quality, size, and shape of school facilities themselves affect economic development.
We hope you will join our mission of making our schools the best they can be—for the future of our students—and the well-being of our community.
Explore the Possibilities
There are many opportunities available for the public to donate their time and energy in our schools. These include serving as a mentor, a tutor, or a guest speaker; reading to a class or chaperoning a student trip; providing assistance in the classroom, cafeteria, library, or main office; coordinating and staffing special events and projects; helping to organize and provide student enrichment or recognition activities; or by offering support for special events, athletic and extracurricular activities, and advisory councils.
In addition, your area of interest or expertise can help with instruction. You can make a real difference in a child's life through the demonstration of a skill or craft, giving a performance or demonstration, assisting with an enrichment program, discussing travel or careers, or by sharing a personal collection or your own hobby.
We believe it's our obligation to confidently look our community in the eyes and say we are doing all we can to ensure our students are safe in an engaging, supportive environment.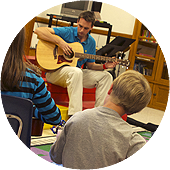 Whether you are self-referred or specifically recommended by a staff member, we can use your help! We ask all potential volunteers to complete a brief application designed to tell us more about you and your interests. Our school board will approve your application, and notice of your approval for volunteer service will be delivered via our human resources department or by a school principal.
Volunteering with Goochland is designed to be a rewarding experience for both you, our teachers, and our students. The application process includes a background security check. This necessary step is done at the school division's expense, for volunteers who have regular, repeated exposure to students, or for those who will have unsupervised contact. You will be contacted about this check after the completion of your application and the nature of your time with us. We appreciate your willingness to help with the gift of your time.
Goochland also seeks financial support for school activities through grants. However, individuals may also contribute to the schools through the Goochland Education Foundation. The Foundation supports school activities and initiatives through the support of its partners.
Both gifts of time and money may be matched by your employer. Check with the benefits department of your employer to see if they provide in-kind matches for your financial contribution or volunteering with the Goochland County Public Schools.
Volunteers must complete a background check every two years. The process must be completed through the on-line BIB portal.
To complete the background check process, please enter your information in the online BIB portal (every two years).** Please allow 7-10 business days for processing. You will receive an email from GCPS through the BIB system notifying you of our decision.
Frequently Asked Questions about the Background Search Required for Volunteering