New Goochland Elementary School
Construction Project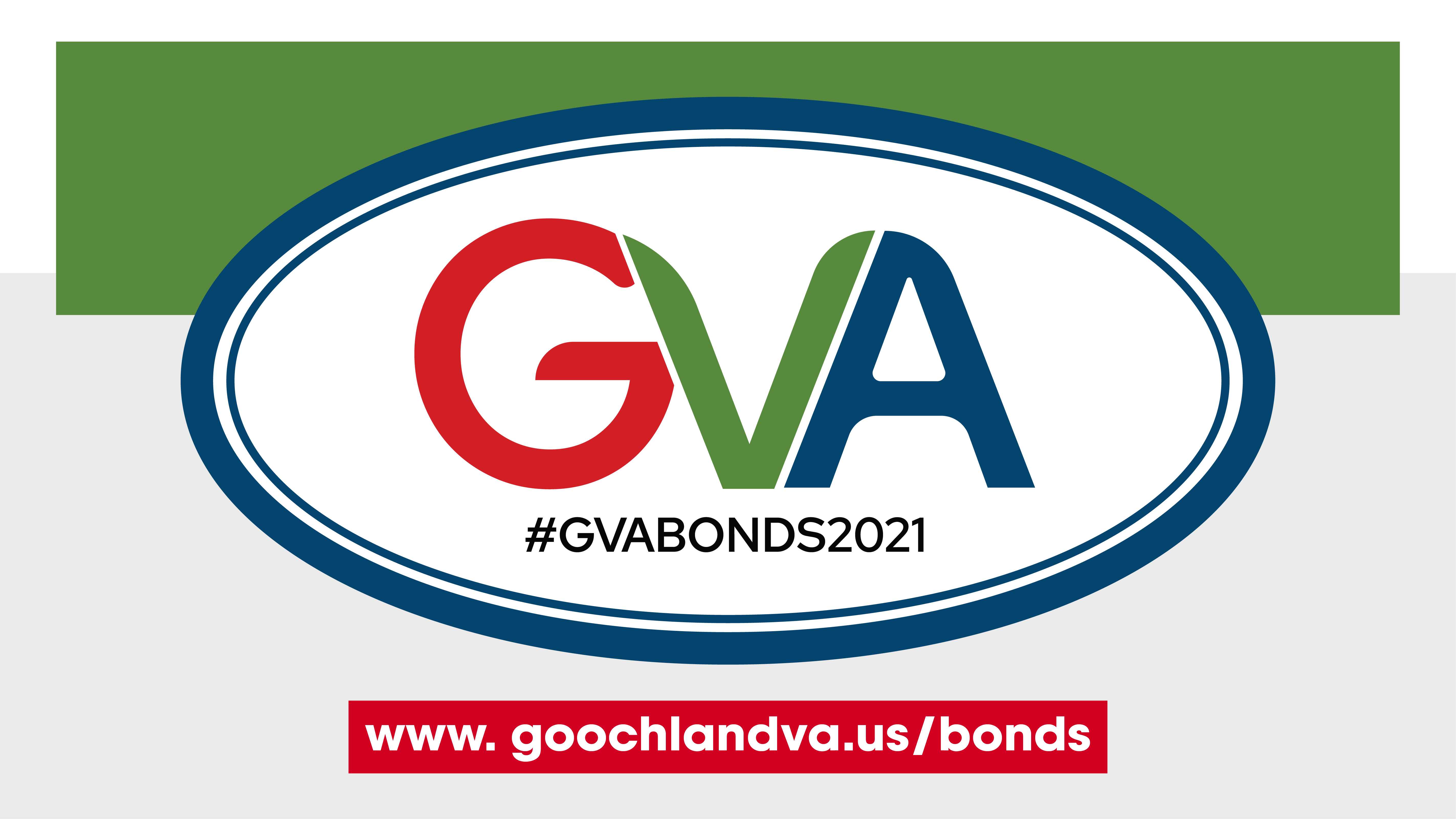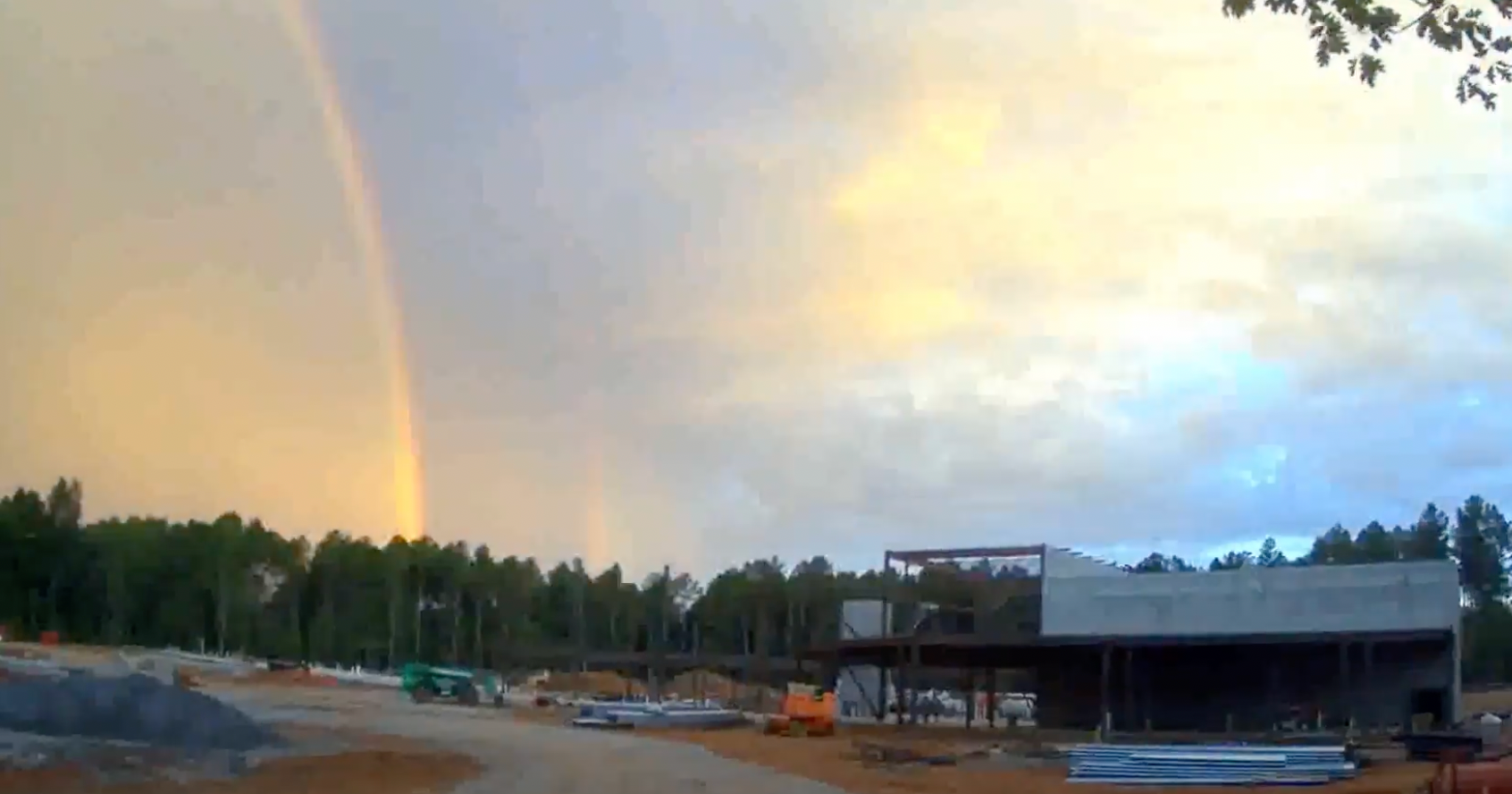 Pretty rainbow over the job site - but no real rain delays for the project yet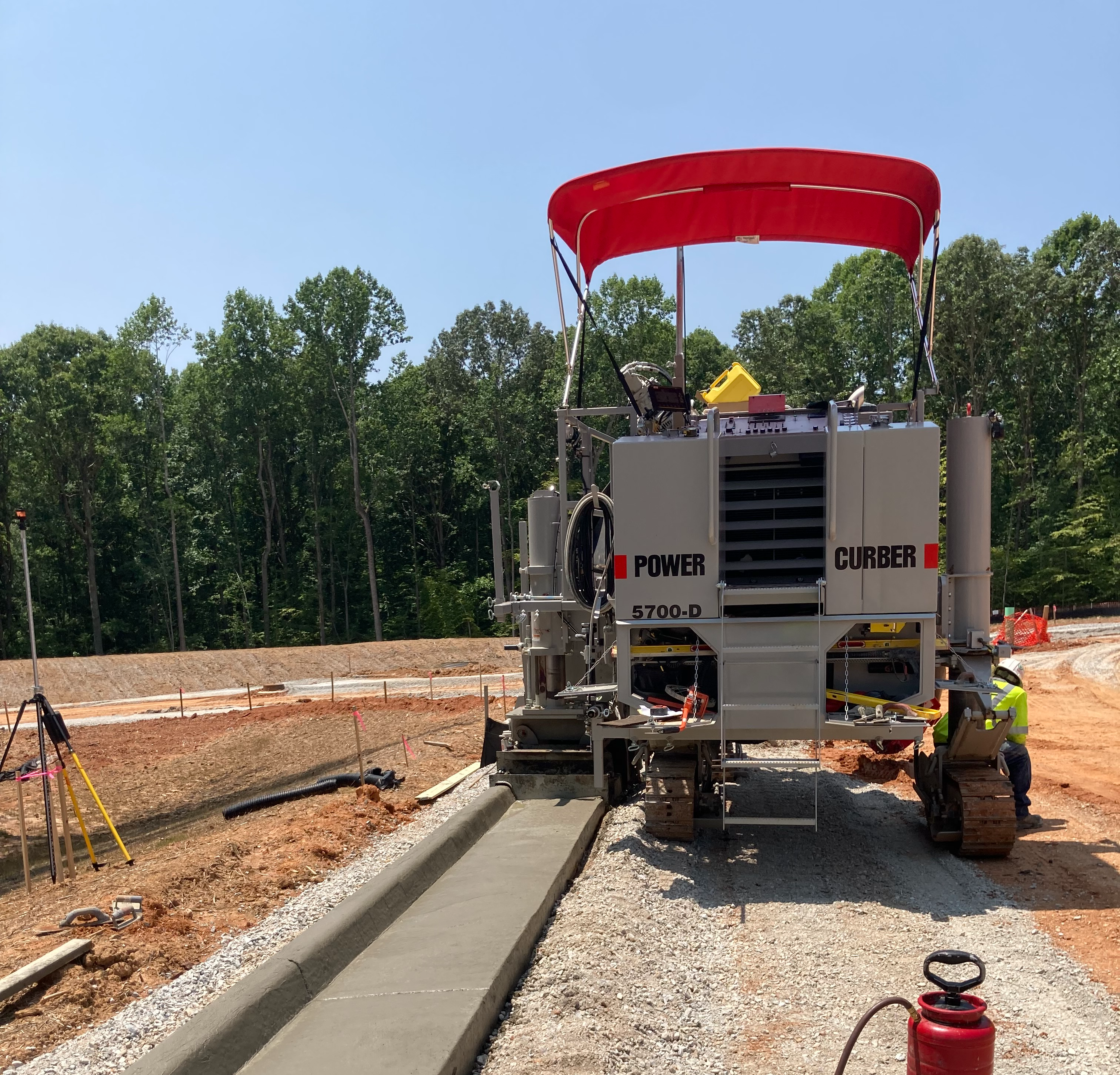 Machine lays down first concrete curb and gutter near main parking lot 7/18/2023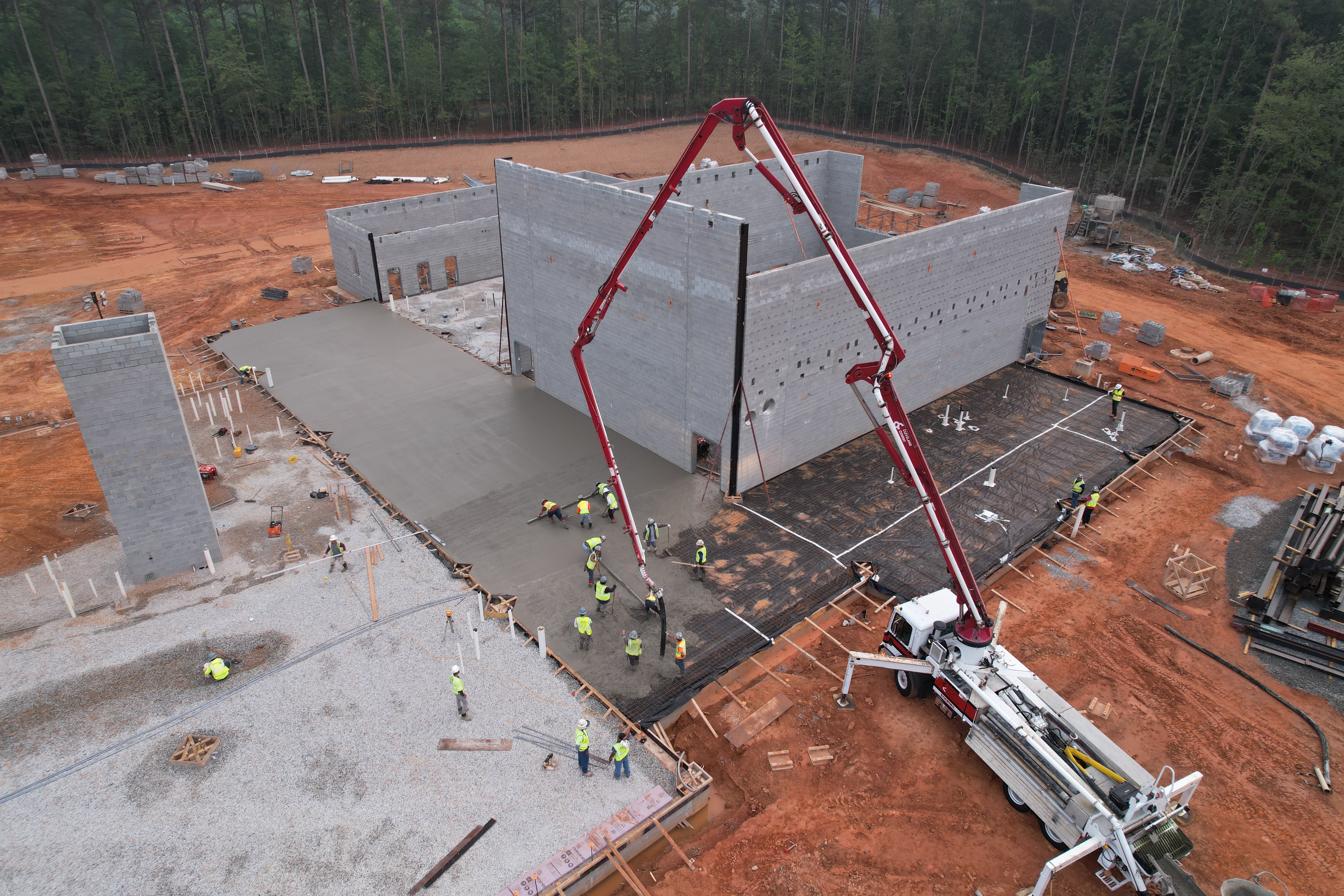 Concrete pad poured in cafeteria area during early morning of 6/30/2023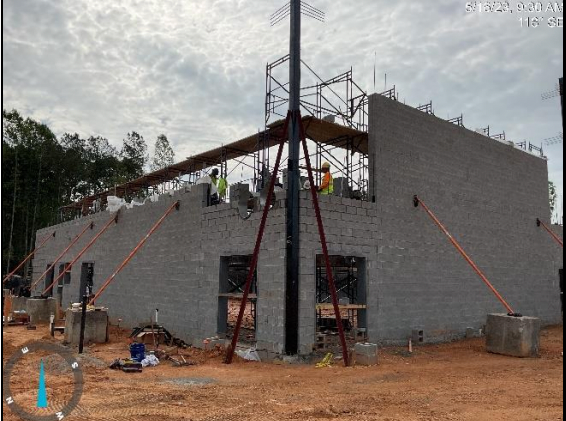 Placement of CMU blocks around steel column for gym high walls, sector A (view – southeast, 5/19)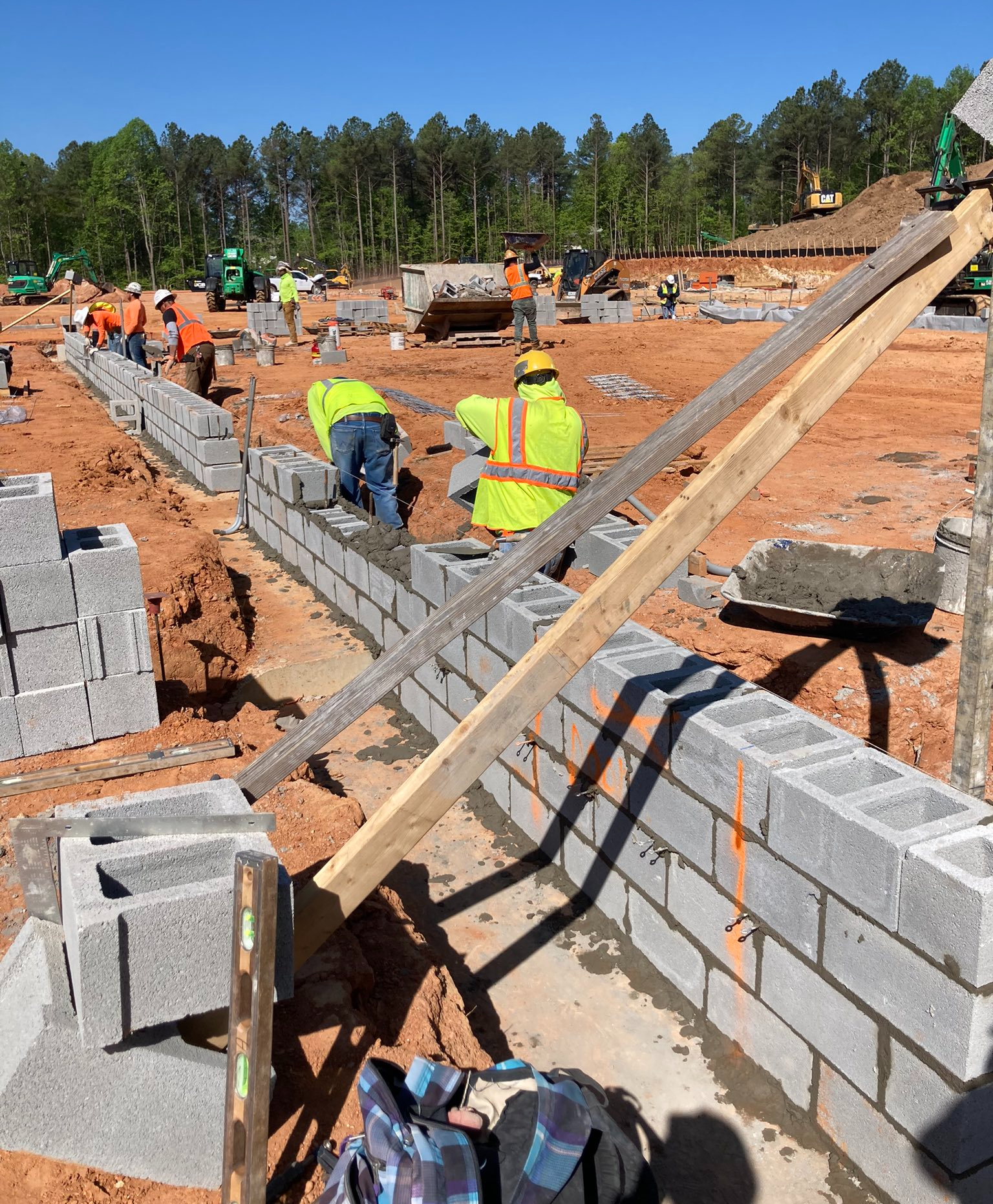 Gym walls starting to rise (4/19/2023)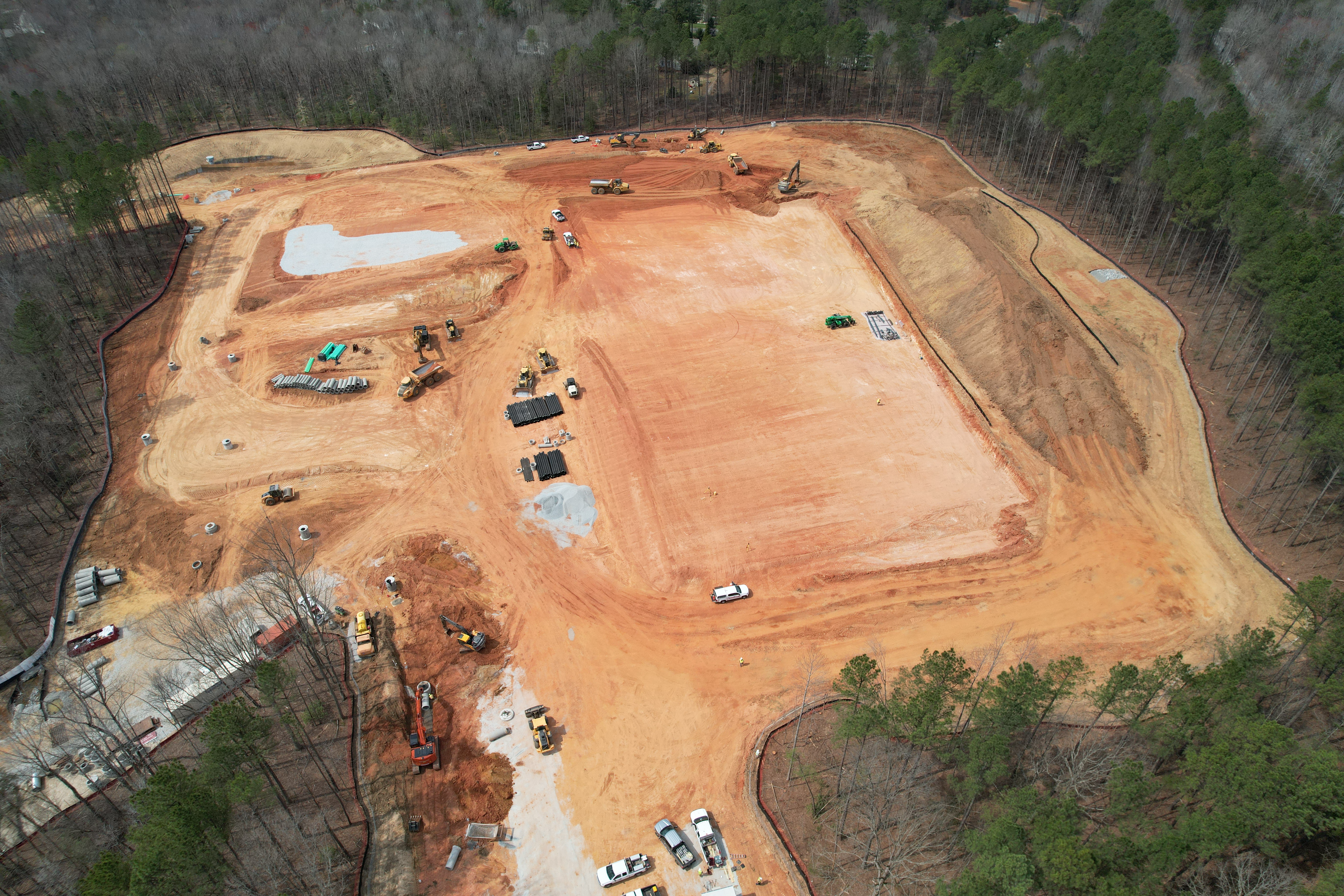 Drone image of cleared and graded building pad (looking southeast, 3/24/2023)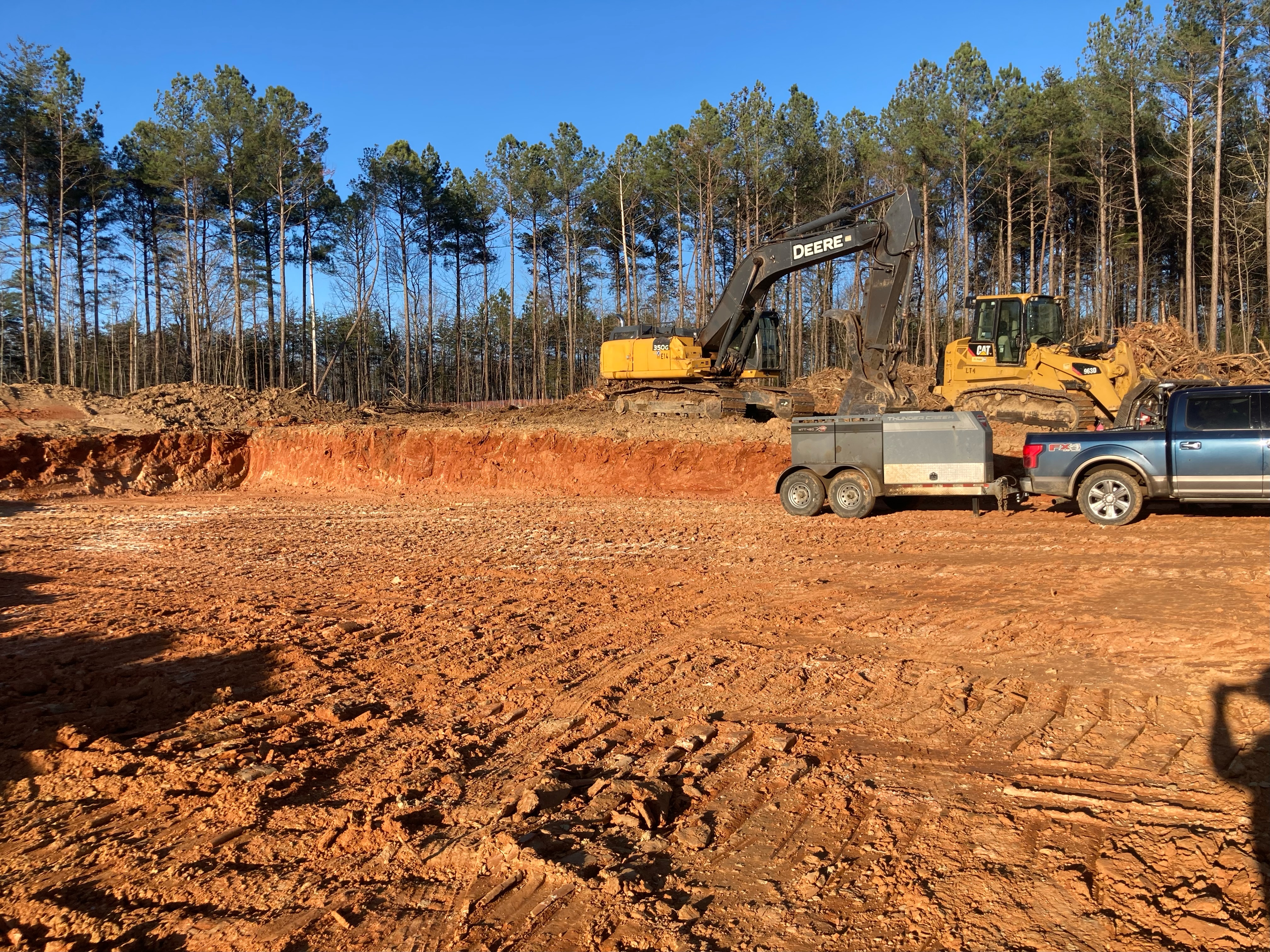 Land cleared and graded for building pad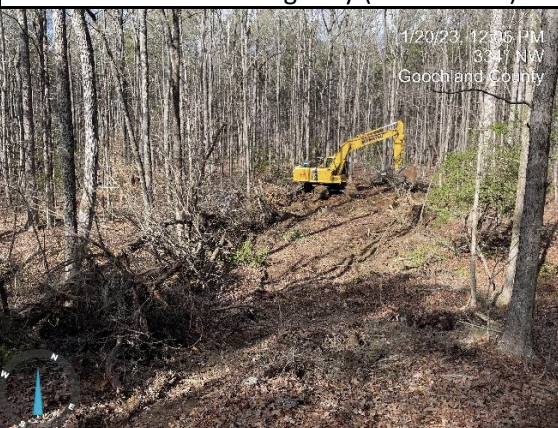 Entrance being cut off Bulldog Way
Latest update:
8/15/2023 Concrete ground floors complete. Steel infrastructure rising to second level in section B. Off-site work near the high school completed for the start of the school year. Continuing roadwork and flagging as lanes widened on Bulldog Way. See time lapse movie through 8/10/2023.
7/22/2023 Concrete ground floor pours have extended to section B (middle of school). Steel infrastructure and roof sheeting has been placed on section A (gym, admin & cafeteria). See time lapse movie through 7/6/2023.
6/30/2023 The first concrete pour occurred for base flooring in the cafeteria and admin wing sections. The gym and elevator CMU walls are finished and utility extension and road widening work has started on Bulldog Way. See time lapse movie through 6/28.
5/19/2023 Foundation walls and footings in all three sections completed. On-site water lines laid alongside almost completed sewer and stormwater piping. See time lapse movie through 5/8.
4/28/2023 Structural steel columns raised on gym wall. Continue footings, CMU walls, waterproofing and underground plumbing & electrical - admin area and first half of classroom wing. See time lapse movie through 5/1.
4/21/2023 Work continues on the building pad - footings and underground electrical and plumbing conduits. Concrete walls are going up for the gym. See time lapse movie.
4/7/2023 Topsoil mountain is starting to be sifted and placed in graded areas. Footings pored on admin/cafeteria/gym section of the school. Stormwater system 75% complete. Manholes and large sewer pipes installed. (See drone footage and time lapse movie.)
3/24/2023 Grading continues with the building pad created for footings soon to be pored. Sewer and stormwater pipe being installed on east edge. Construction trailers installed in future bus loop (west edge).
3/7/2023 Timbering complete. Grading of cleared areas proceeding in earnest with sewer lines being installed on site. (see Slide deck)
2/10/2023 Entrance 1 & 2 complete. Silt fences around perimeter complete. Timbering of all impacted areas will proceed when sediment basins are finished.
1/20/2023 First heavy equipment now on site and the main construction entrance is being cut through woods off Bulldog Way.
1/11/2023 - Dr. Raley signed the Shockey construction contract and Notice to Proceed was granted for 1/12/2023. The afternoon kick-off meeting was attended by representatives from GCPS staff and School Board, Stantec, MBP, Shockey and Goochland County.
Significant events - contract signing 1/11/2023, groundbreaking ceremony 2/9/2023; construction trailers installed 3/24/2023; GCPS staff and board member tour of project 4/14/2023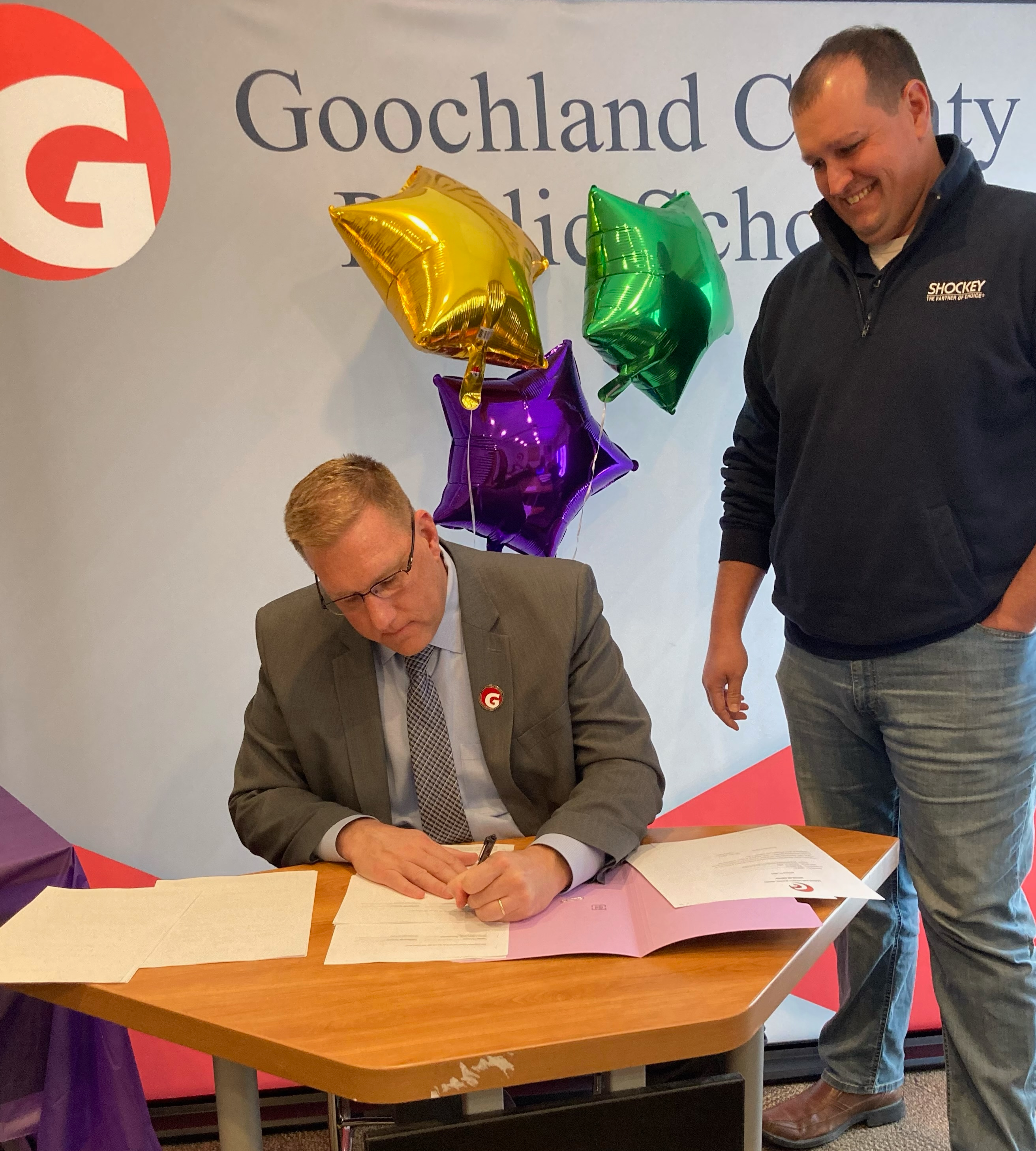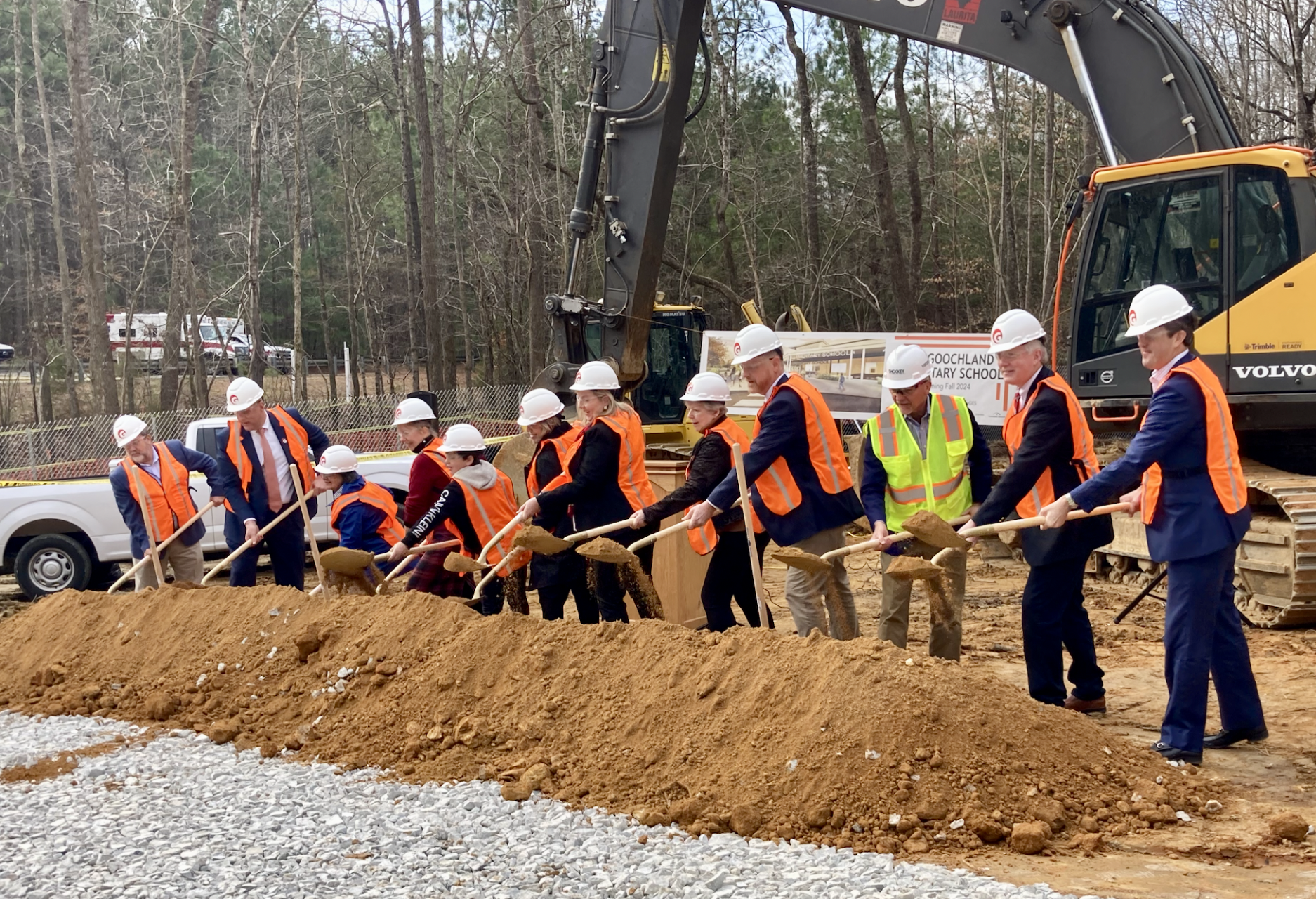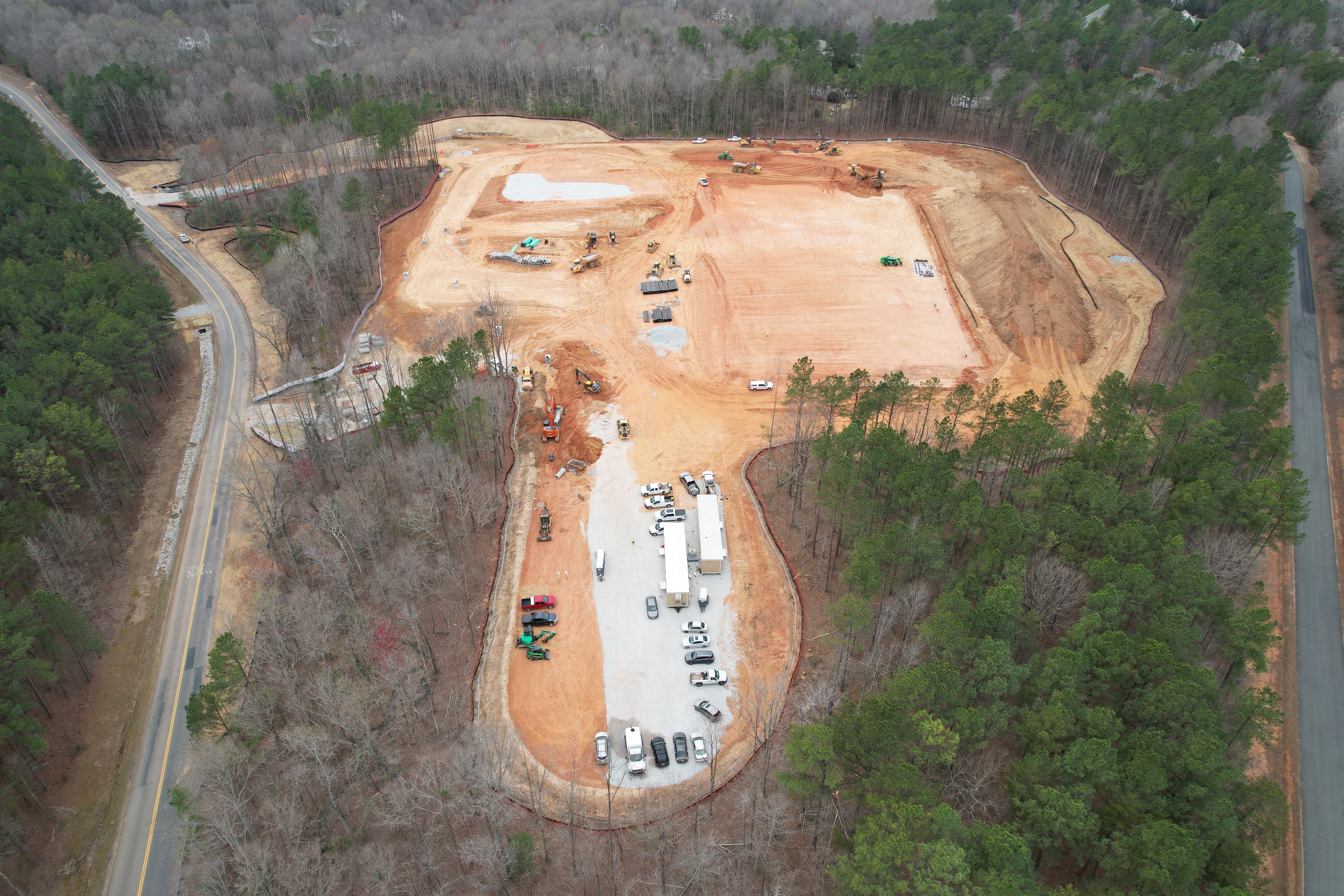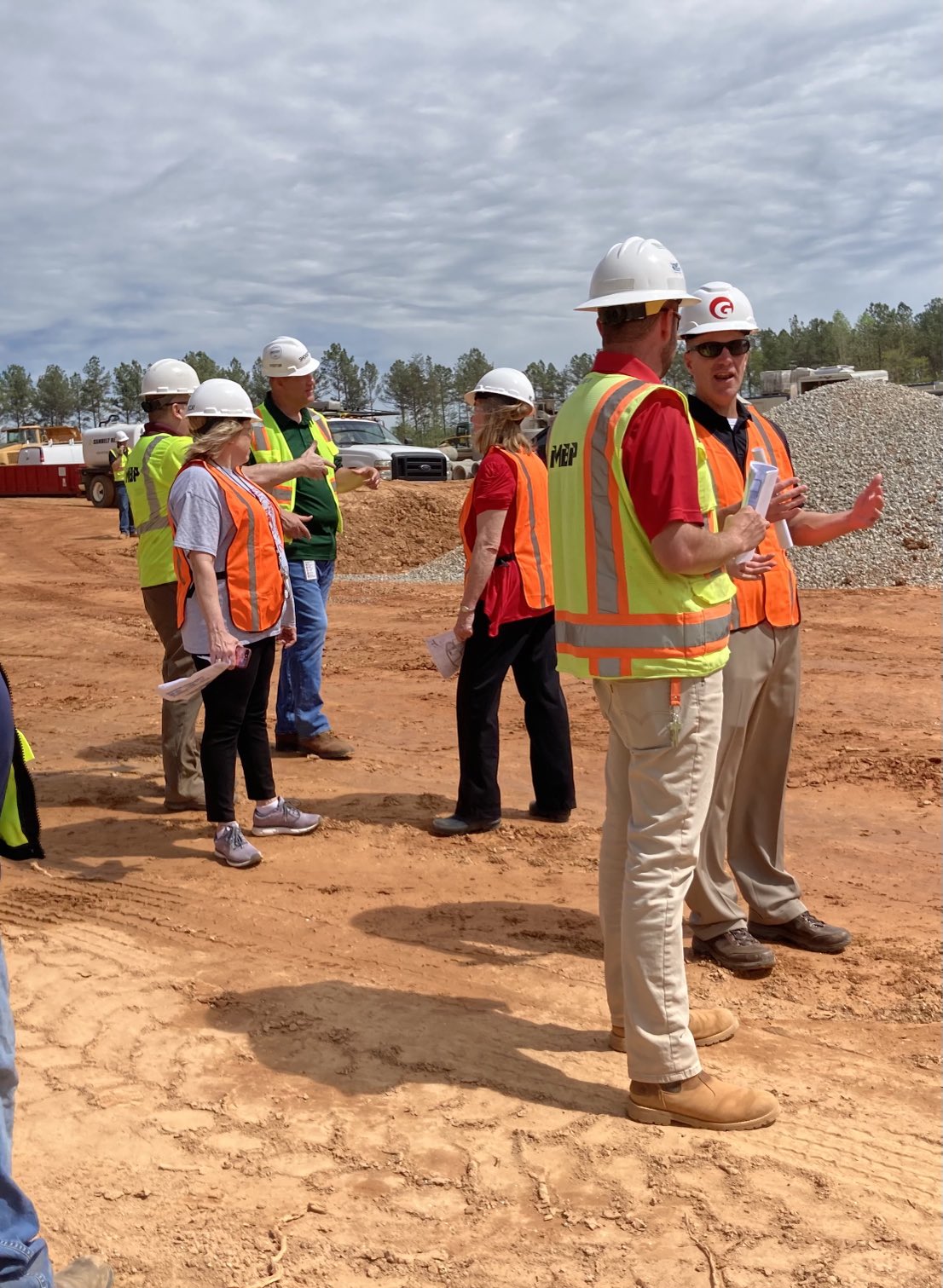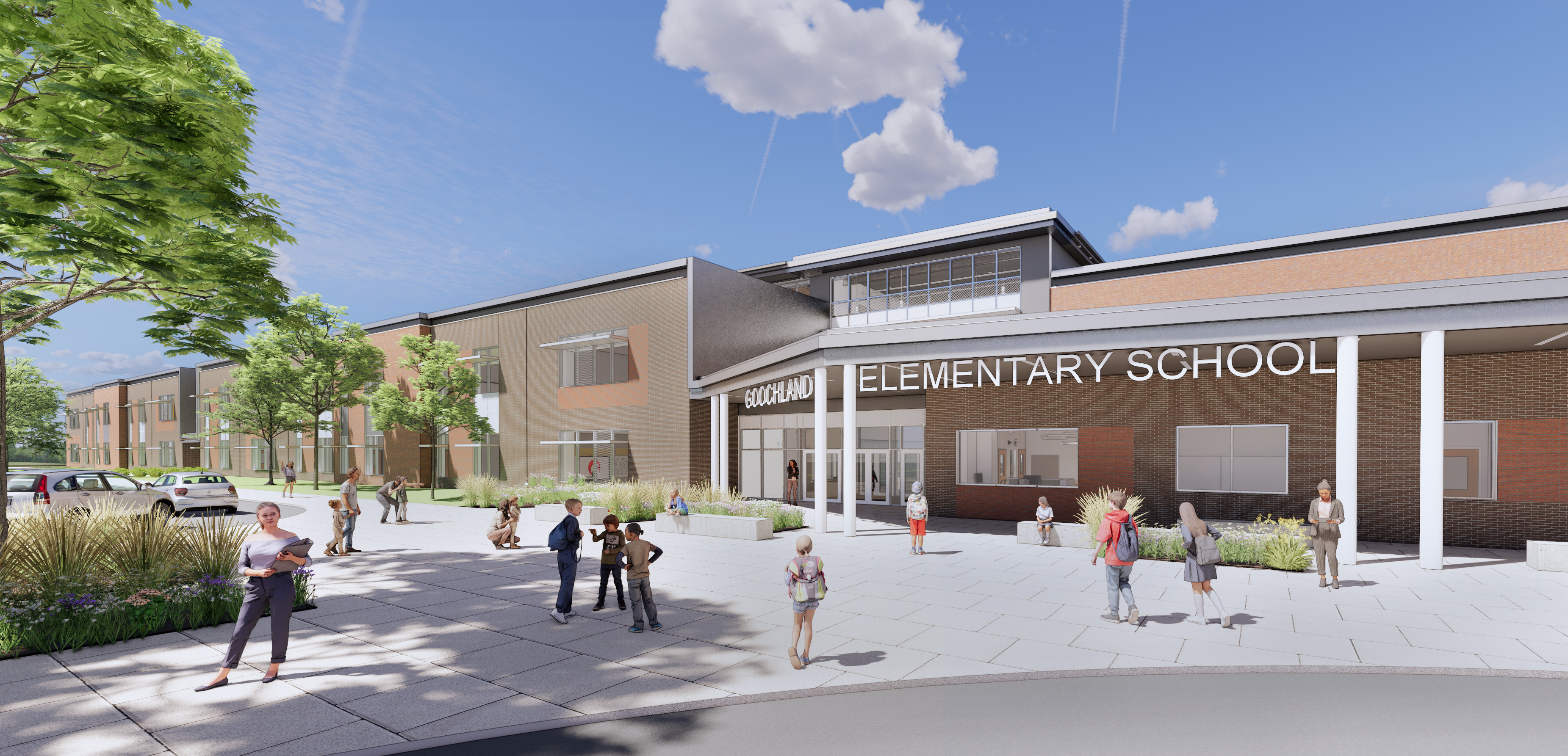 Possible view of new GES main entrance from bus loop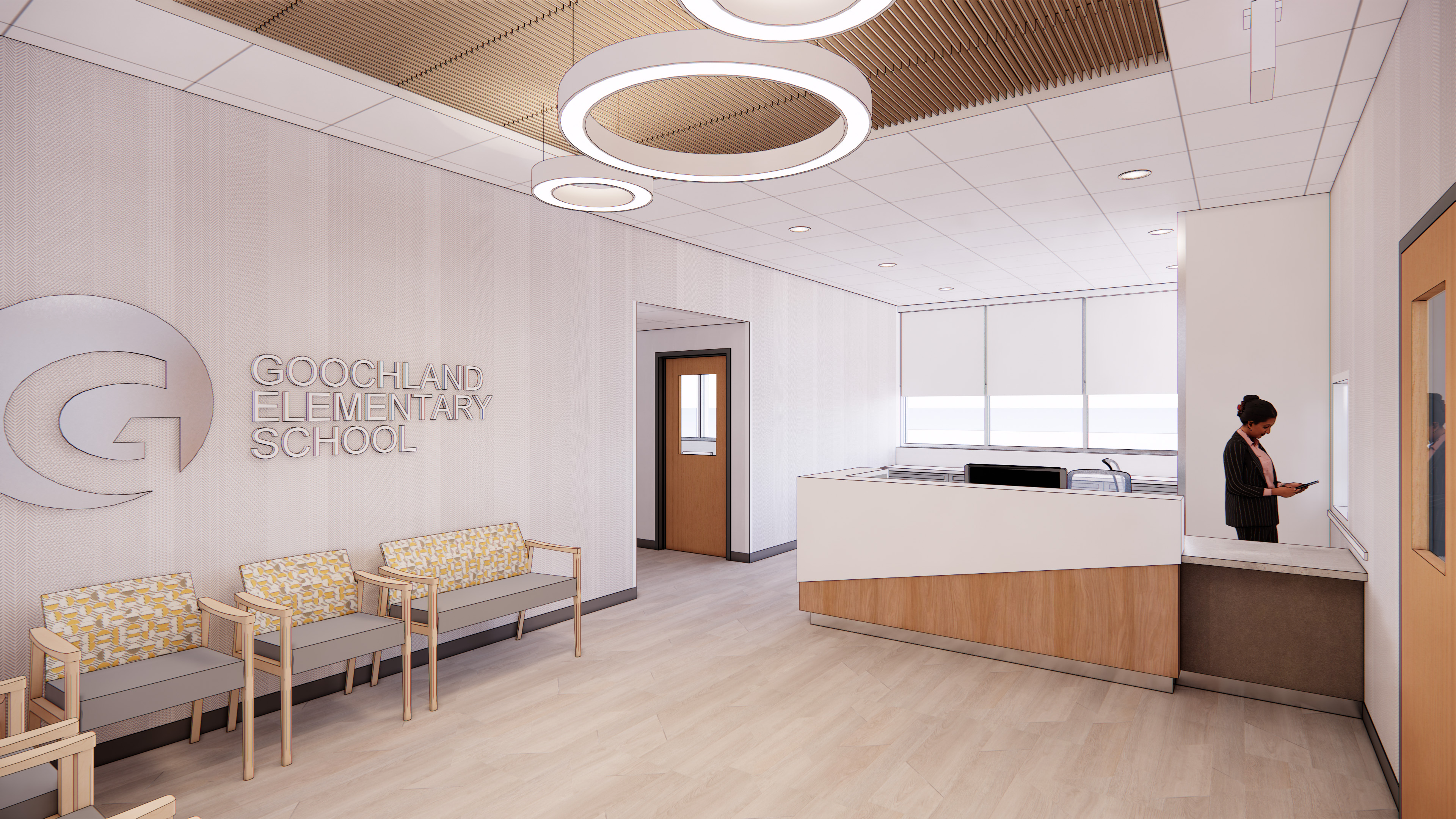 Possible view of new GES reception area with transaction window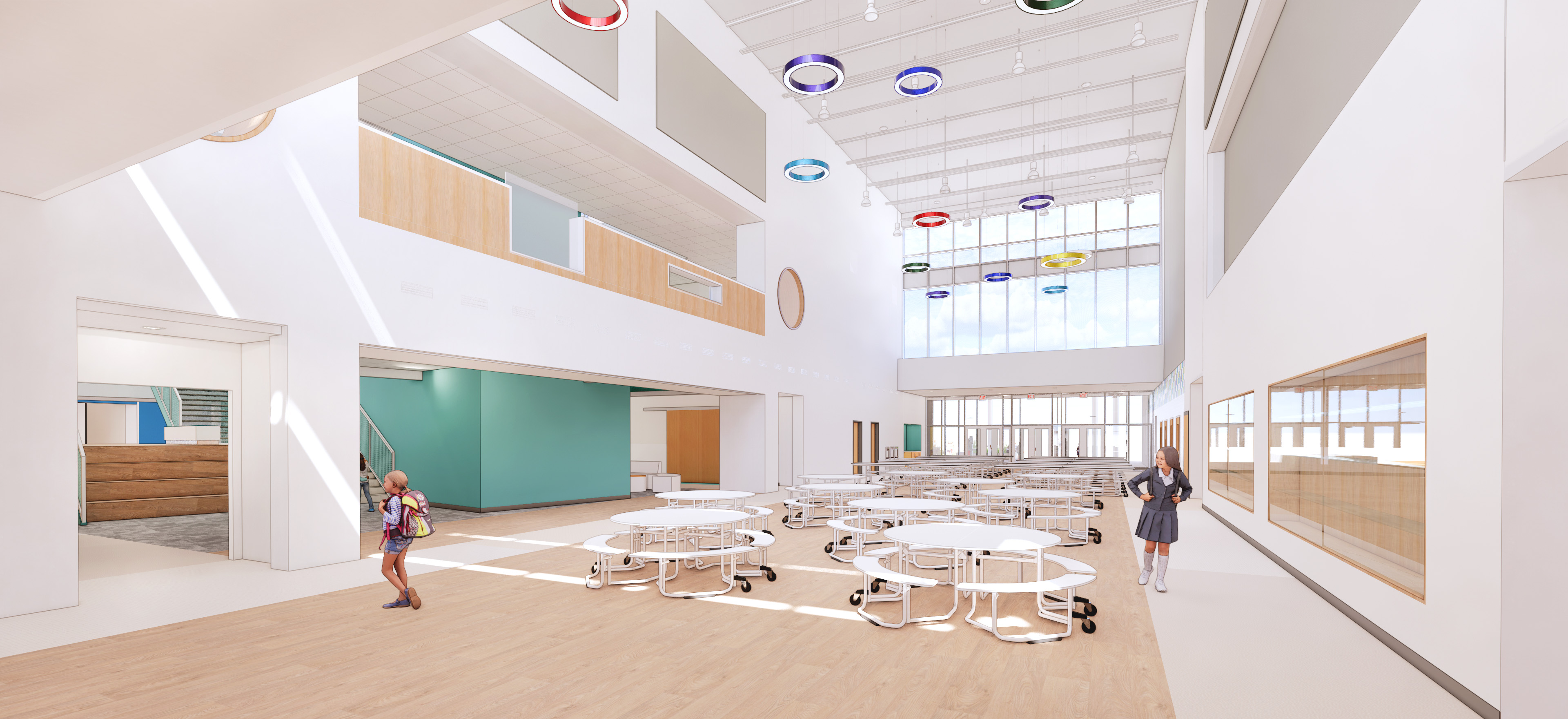 Possible view of new GES cafeteria, view from main entrance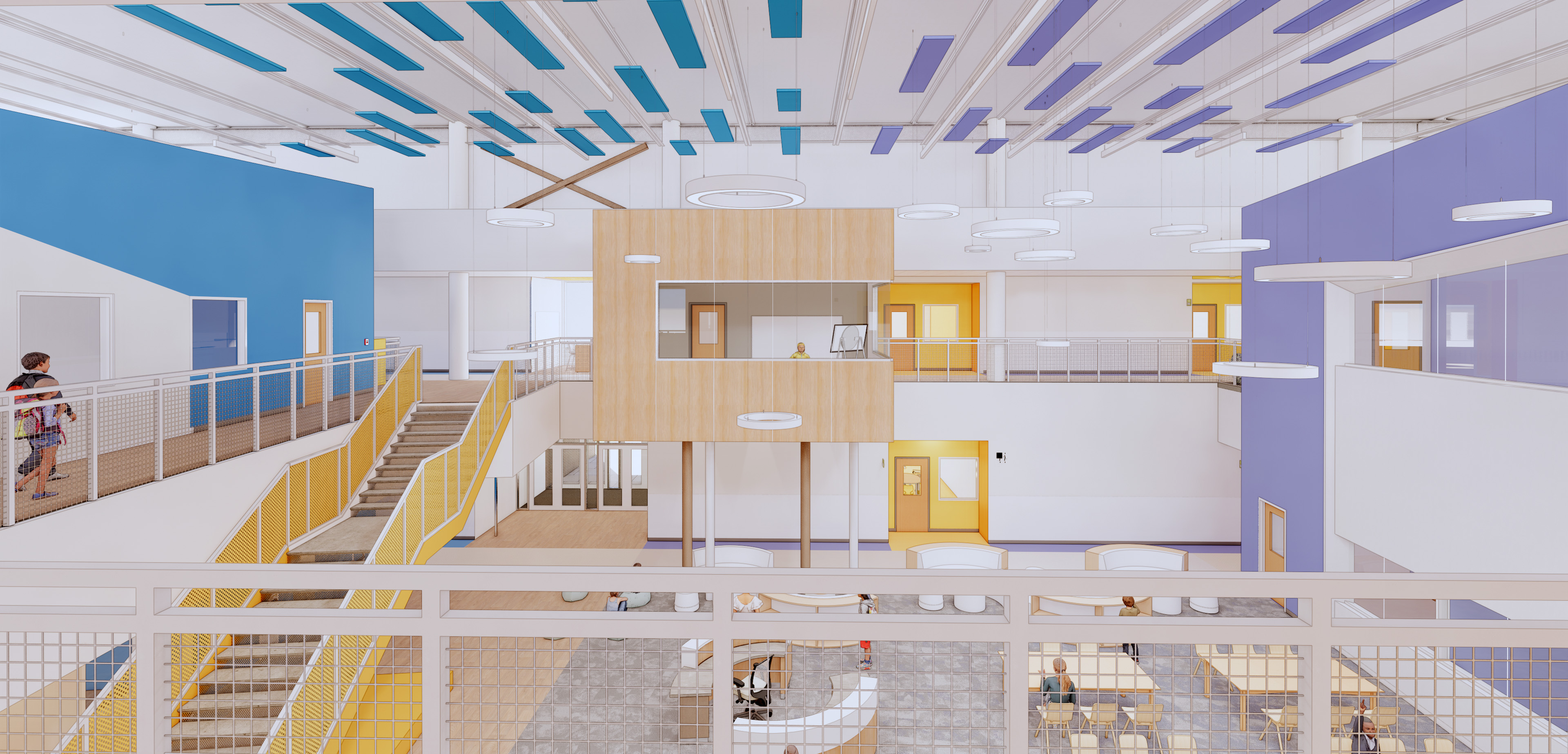 Possible view of new GES open library from 2nd floor classroom hallway
Project Timeline (revised 5/2022)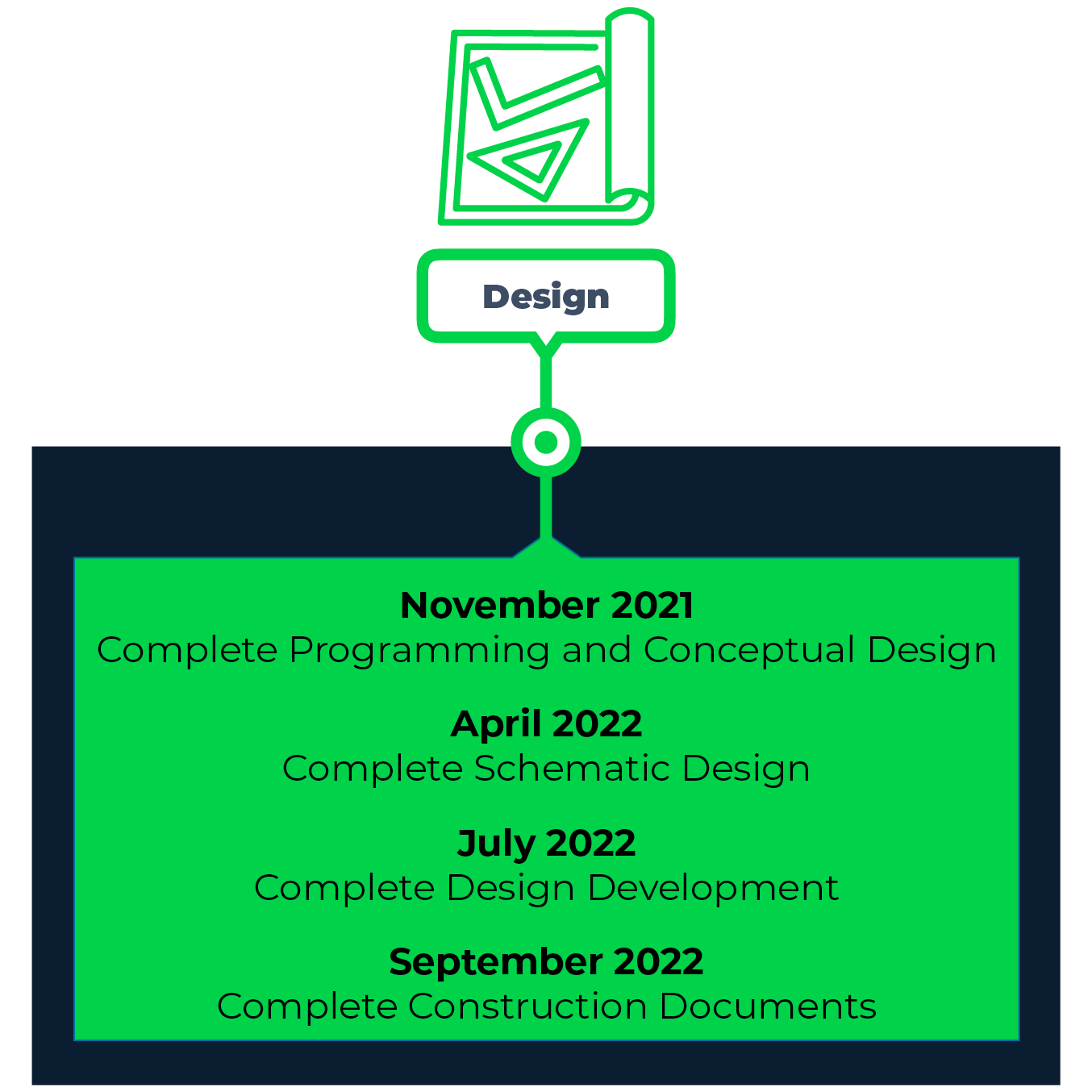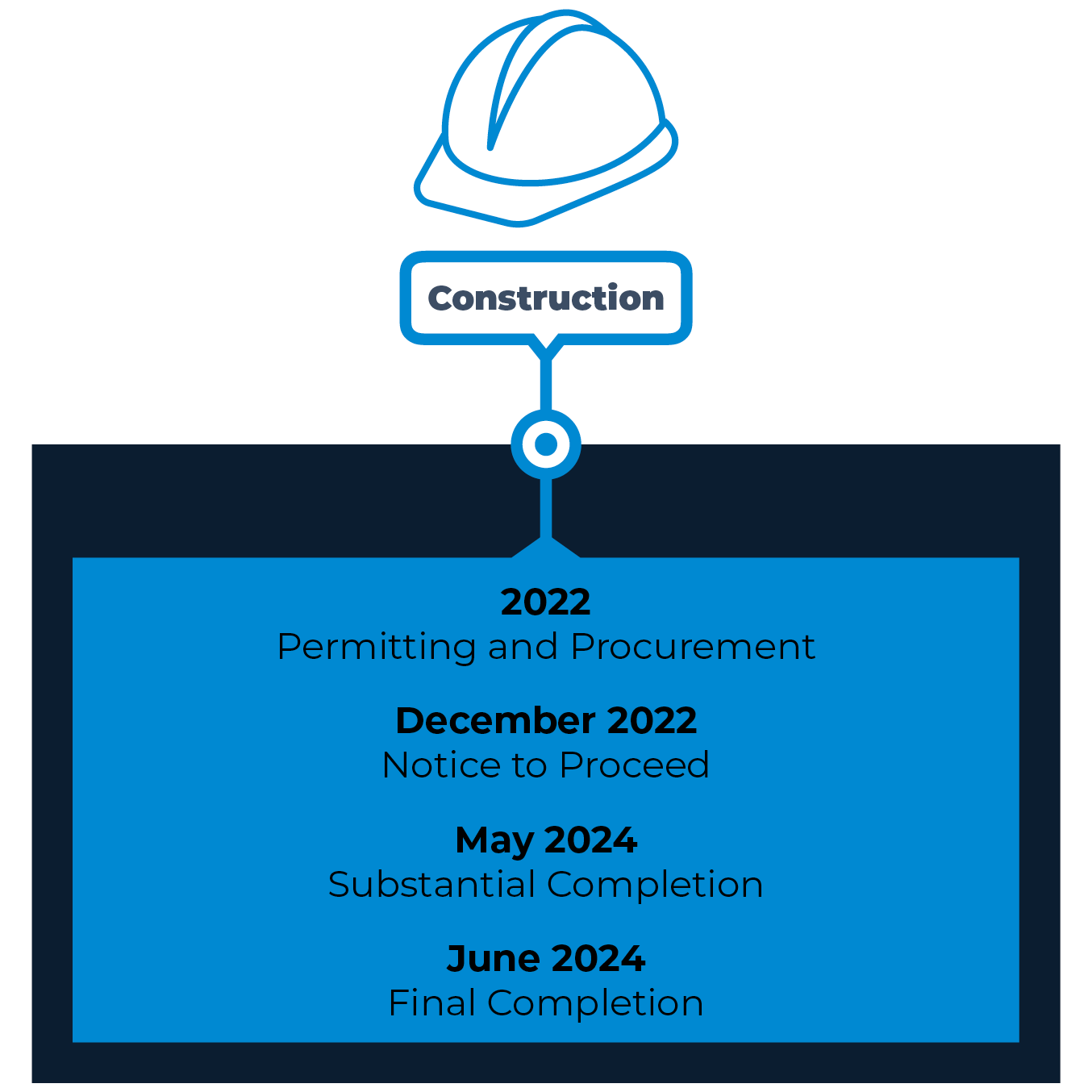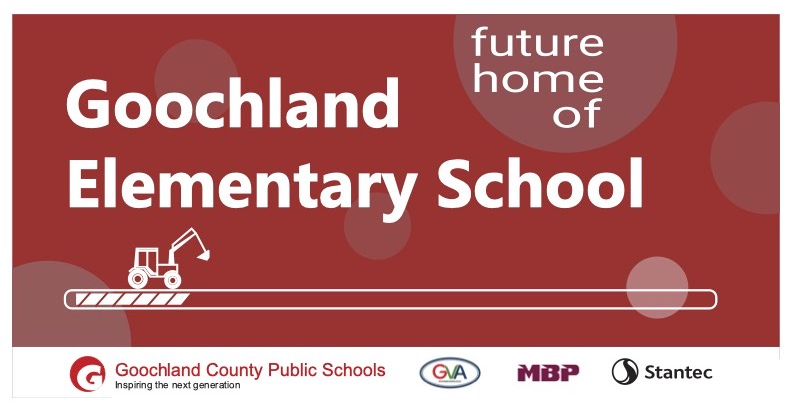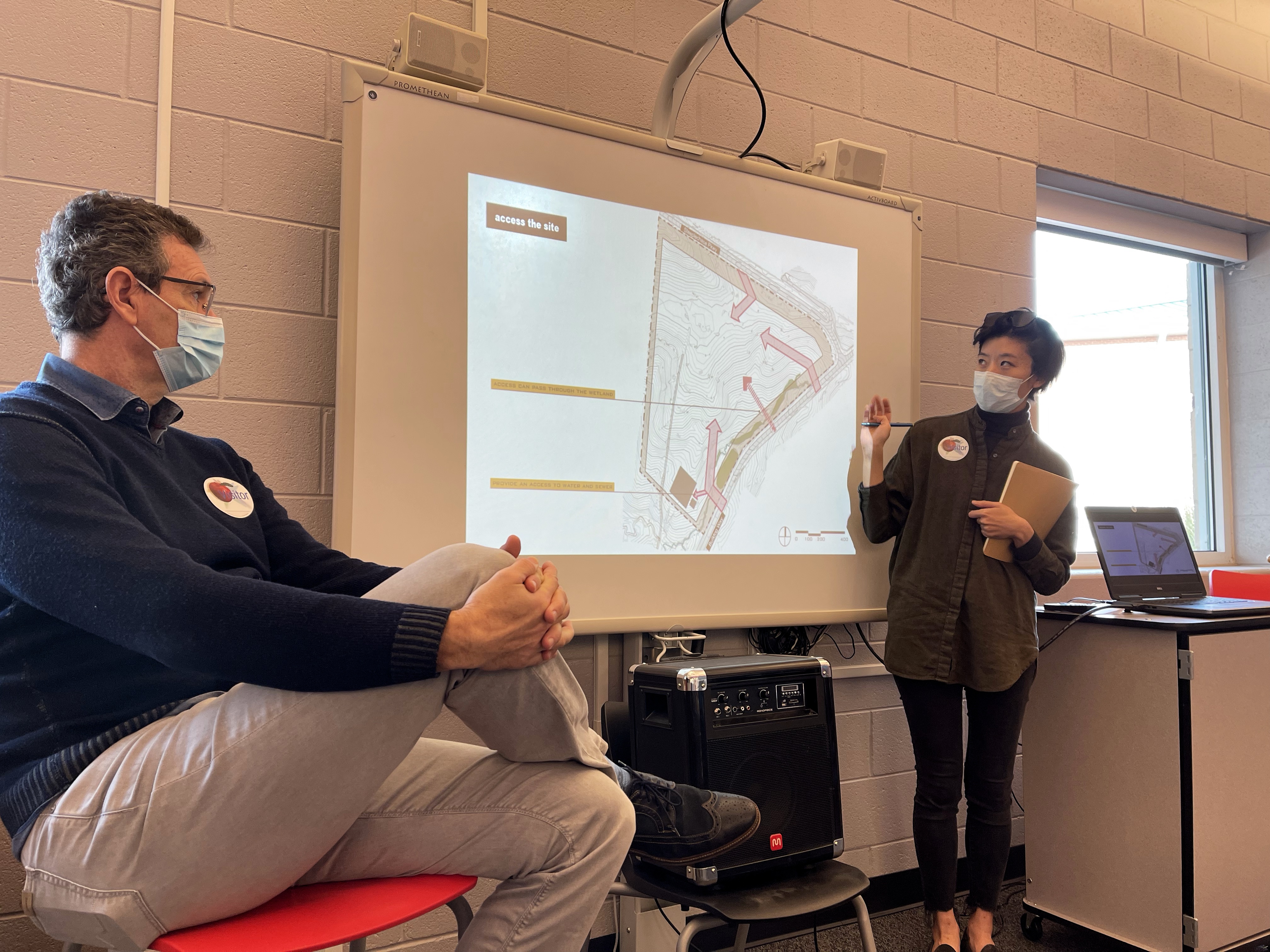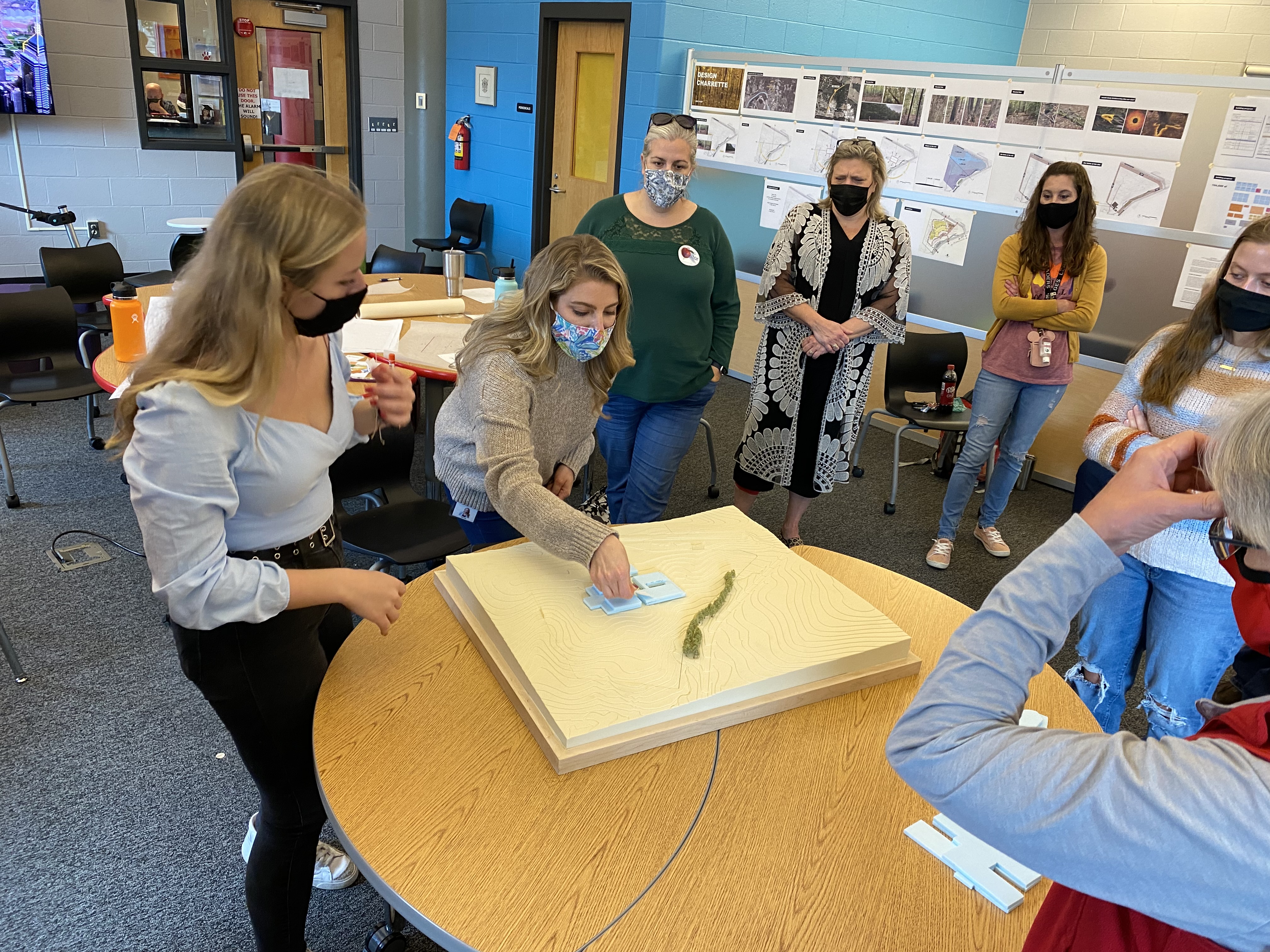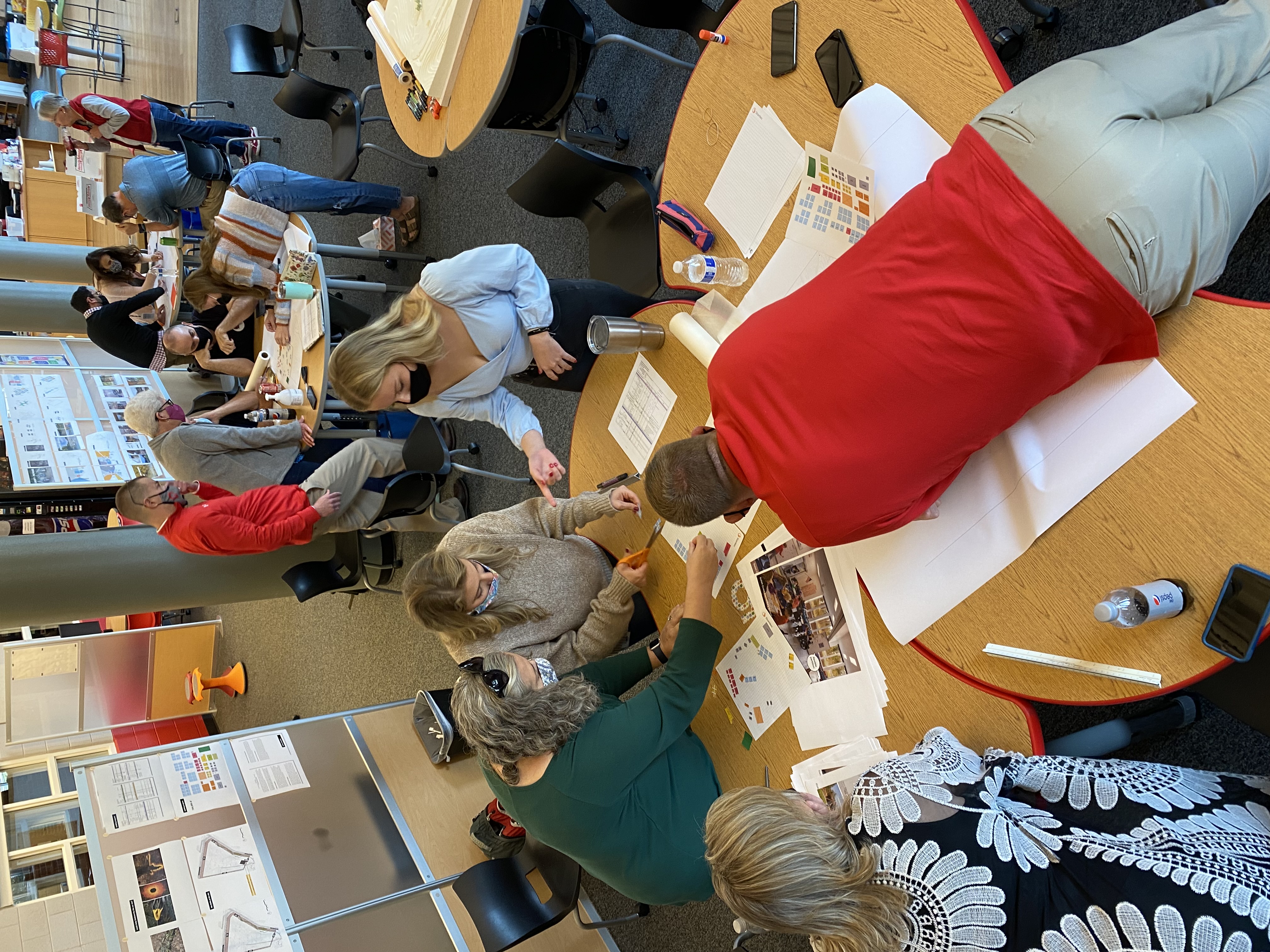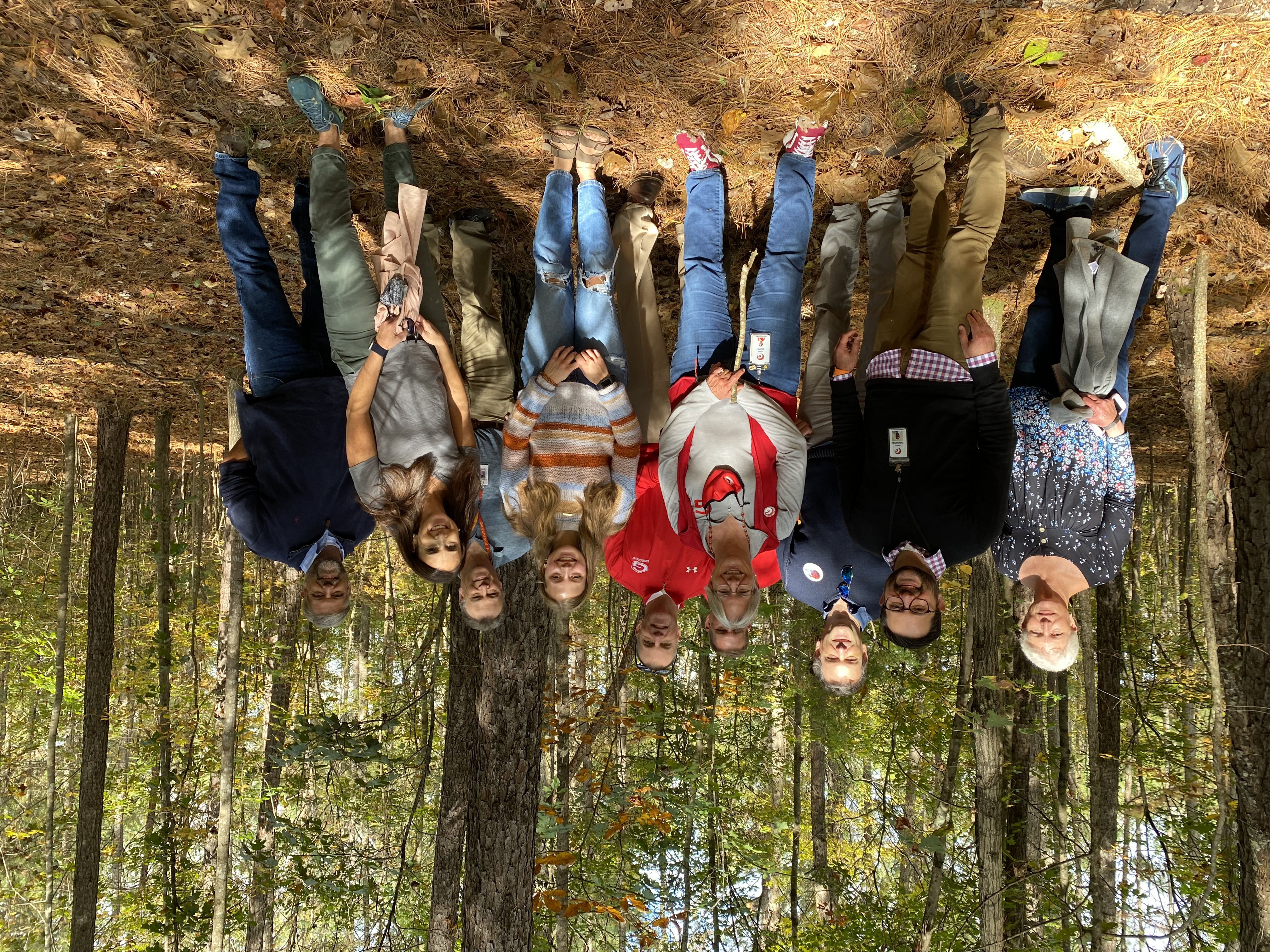 Images from the GES Design Community Meeting on October 18, 2021: