The adult education opportunities below are reserved for those students who are at least 18 years of age and no longer enrolled in high school. Due to compulsory attendance laws, students enrolled in Goochland County Public Schools are not eligible to register for any program below.
GED/ESL Education
Start anytime. Finish when you are ready.
FREE GED CLASSES
Tuesdays and Thursdays
9am – 12:00pm
Location:
GoochlandCares
2999 River Road West
Goochland VA 23063
Contact:
Miss Toni Burruss, GED Teacher
804-780-6039
Students interested in enrolling may call the number above or scan the QR code to the right.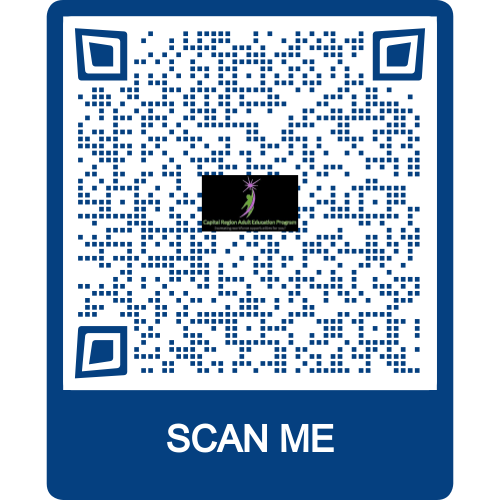 Capital Region Information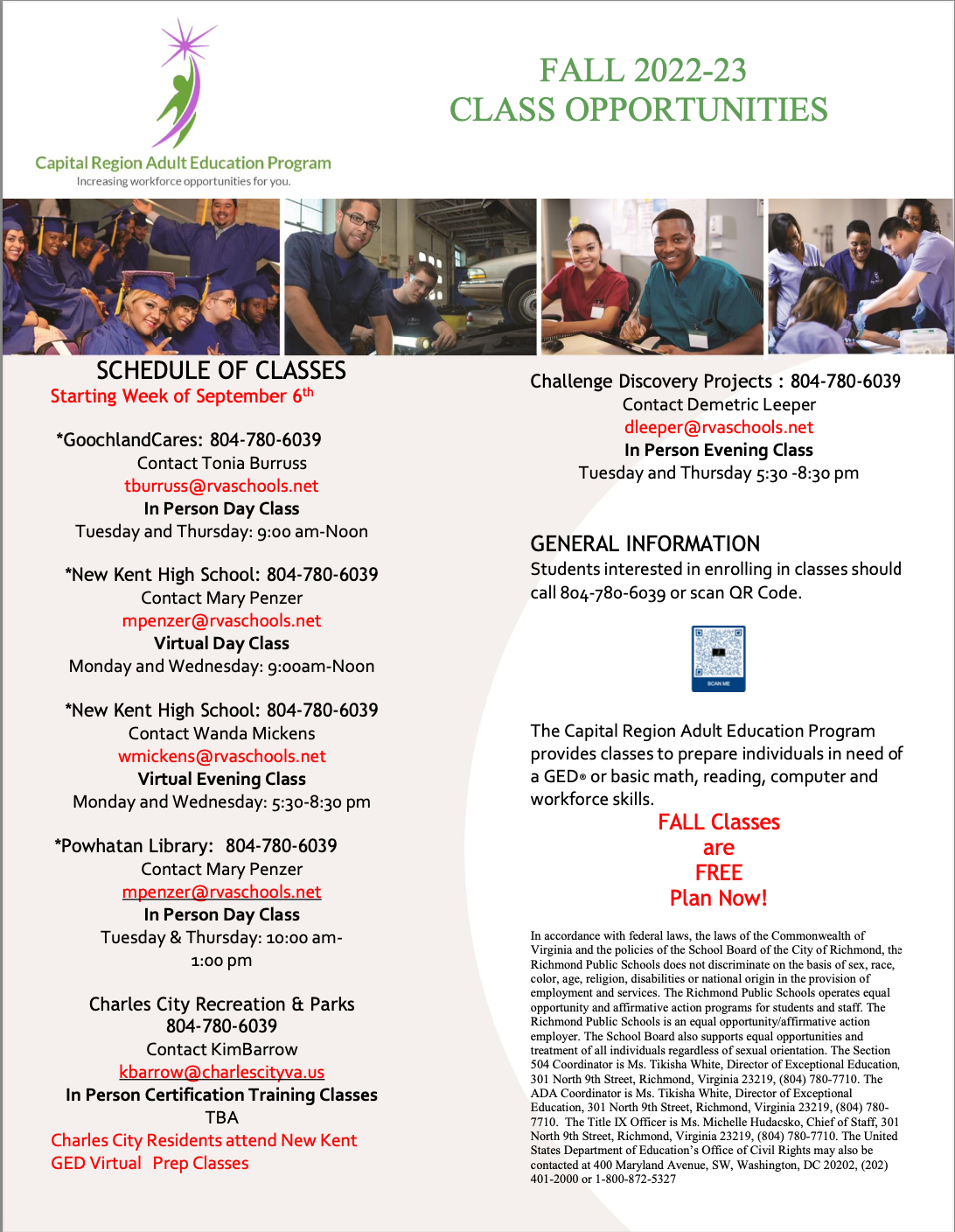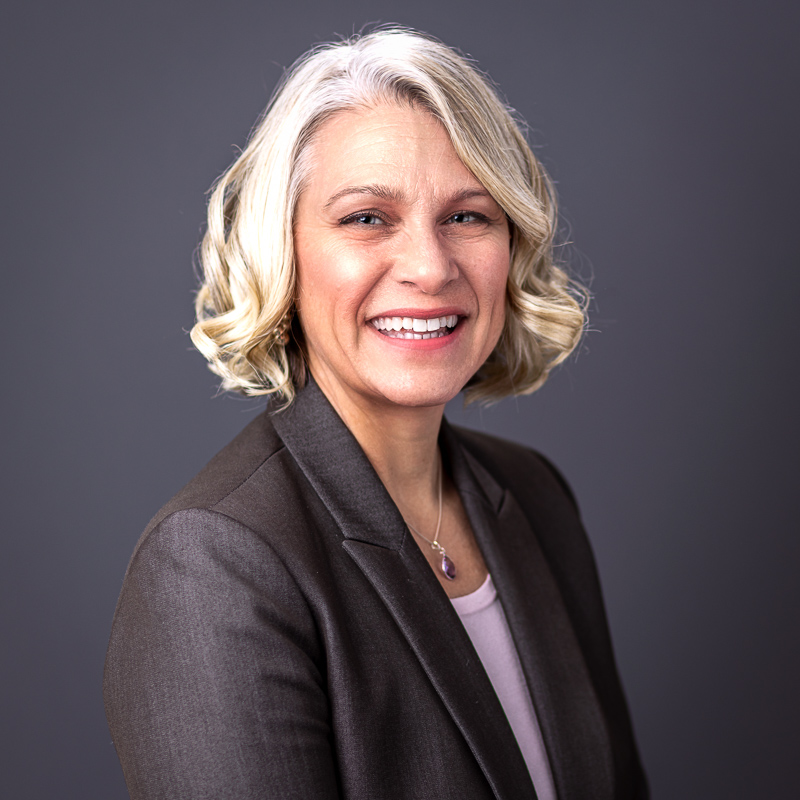 Christin East, M. Ed.
Division Coordinator of Student Programming
Capital Region Adult Education Advisory Board Member
ceast@glnd.k12.va.us
804-556-5642